Proven, results-focused leader with strong sales expertise and extensive experience in helping Federal agencies exceed their strategic and operational goals. His capacity to build and lead large organizations coupled with his strong client relationship management skills have produced superior bottom-line results while taking small organizations through an aggressive growth lifecycle.
Provides the leadership, management and vision necessary to ensure the organization has the proper operational controls, administrative and reporting procedures, and people systems in place to effectively grow the organization and to ensure financial strength and operating efficiency.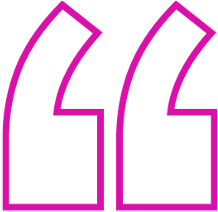 With nearly 300 combined years of experience working across the federal government, Steampunk's leadership team has established and grown some of the most respected companies, sales teams, and technical delivery capabilities across the industry.
General Counsel and SVP, Contracts
Contributes to the company's growth and success through her leadership of the contracts, legal, human resources, and corporate security functions. She now serves as Steampunk's General Counsel and Senior Vice President of Contracts, contributing to our future success in business and contractual engagements.
Proven leader with strong business and financial experience across a number of startups and mid-tier companies, primarily in the Federal IT space. He brings his skill in understanding people and the business of government to lead the company's financial strategy through a transition to a new growth oriented, human-centered culture and business model.
Leading the establishment and synchronization of our corporate go-to-market business development model with our culture and delivery capabilities.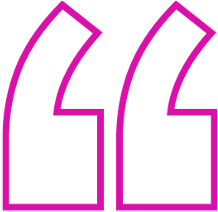 We are an employee-owned company with a startup mindset and time-tested approaches tailored for the federal government, we're passionate about creating solutions that are impactful, practical, scalable, and most importantly, that meet our clients' ever-changing needs.
Marine Corps veteran with 25+ years of diverse information technology leadership and experience advising organizations on their enterprise use of technology, their communications and messaging, and their business and mission strategy.
Proven, innovative Talent Executive with a collaborative approach to solving Human Resource challenges in the Federal market. He runs recruiting and oversees all aspects of Human Resources.
Dynamic and creative marketing professional with a diversified industry background and 25+ years of brand management and strategic marketing leadership experience.
Over 20 years of experience leading teams to deliver impressive and engaging human-centered solutions for product, digital, and brand design. She is a collaborative and resourceful leader; adept at balancing both strategic goals and the nuances of professional relationships. Her unique skillset pairs building and nurturing an inclusive team culture with a true passion for quality, craft, detail, and customer delight.
EVP, Citizen Service & Defense Portfolio
15+ years of experience leading the most successful Sales teams in the Federal industry. He leads all new business opportunities and our team of delivery professionals whose mission is to drive value and delight our clients.
SVP, Homeland, Commerce & Justice Portfolio
Sets the pace for our delivery and operations within our Homeland, Commerce & Justice portfolio. Leveraging his leadership and delivery experience, he works directly with clients and teams to focus on providing human-centric business value and efficient support for our mission customers.
SVP, Citizen Service & Defense Portfolio
Proven sales and delivery leader in the Federal technology consulting industry who has spent his entire career focused on successful outcomes for his customers.  A customer first approach is the pillar by which he operates in business with the fundamental belief that customer success is the most important organizational and personal driver in this industry.
VP of Operations, Citizen Service & Defense Portfolio
Leads the operational activities of the Citizen Service & Defense portfolio, ensuring close alignment across the Program Managers and focusing on operational excellence at scale as we continue along our focused growth trajectory.
Chief Information Officer
Responsible for security, quality, and information technology organization, driving best-in-class digital journeys across Steampunk's integrated business processes.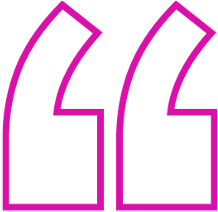 Steampunk means opportunity and growth. Steampunk provides each employee the unique opportunity to grow their careers in service to our nation.
As they have consistently displayed throughout their careers, our Steampunk board members embody the "servant leadership" model as bold agents of change!
Simply put, they place our people—employees, clients, and communities in a business context—at the very top, to serve those above them.