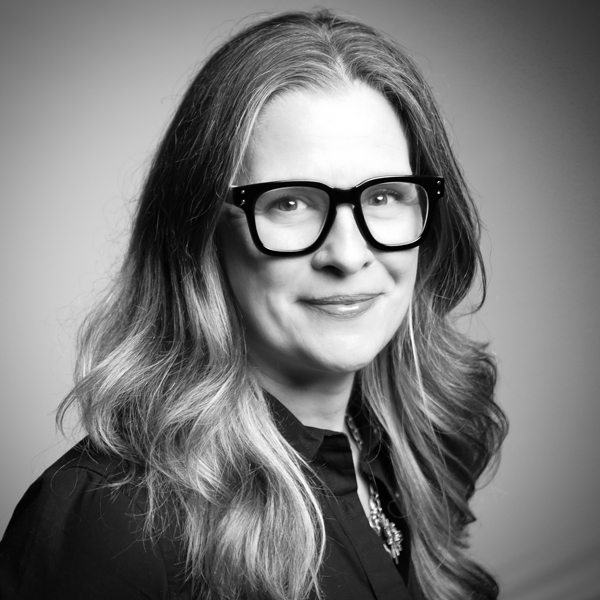 Jen Sessums
Chief Design Officer
Jen Sessums brings over 20 years of experience leading teams to deliver impressive and engaging human-centered solutions for product, digital, and brand design. She is a collaborative and resourceful leader; adept at balancing both strategic goals and the nuances of professional relationships. Her unique skillset pairs building and nurturing an inclusive team culture with a true passion for quality, craft, detail, and customer delight. In her role, Jen will lead and operationalize our Design & Strategy capability to include managing our client studio engagements.
Jen most recently served as Director, Customer Experience Design (CXD) at Fannie Mae where she introduced design thinking, user research, and digital design as core capabilities within the company. This included the activation of a creative customer experience studio where she led a team of UX, Visual, and Service Designers, Content Strategists, and Visual Storytellers to support internal and customer-facing initiatives. Prior to Fanny Mae, she was Director, Product Design and Marketing for GetWellNetwork managing a team of UX, IA, and Visual Designers to develop cross-platform products for large health system patient engagement and clinical transformation experiences. Other prior experiences include Community Liaison Office Coordinator for the U.S. Department of State, Art Director at ThinkFun, and Principal at Studio 5.
Jen holds a Bachelor of Science degree in Visual Communications from the University of Delaware, College of Arts and Science. She enjoys travel, cooking, entertaining and party planning, running, spinning, and taking in museums and theatre. She currently resides in Washington, DC with her husband, three teenagers, three cats, and a Greater Swiss Mountain Dog.
What musician, album, or song best describes what working at Steampunk means to you?
Bowie set the pace by constantly pushing the boundaries of creativity and innovation in music, design, fashion, and performance. He Thrived Being Uncomfortable, experimenting and reinventing himself through personas like Ziggy Stardust, Aladdin Sane, and The Thin White Duke. He taught us to embrace change by turning around and facing the strange; he showed us we can be Heroes… if just for one day.