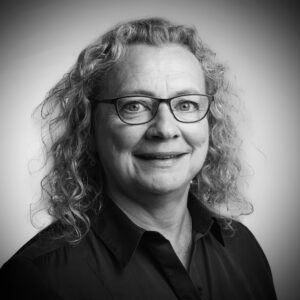 Bronwyn Haley
VP, Homeland, Commerce, and Justice Portfolio
Bronwyn Haley is driven by her dedication to customer service in the Justice arena. Playfully referring to herself as the "technically non-tech team member," she appreciates the diverse perspectives and values the Steampunk community offers. Bronwyn served 30+ years in Federal Law Enforcement at the Drug Enforcement Administration (DEA) as an Intelligence Specialist and later as a Special Agent. She completed a variety of assignments; domestic, international, and special operations where she was an integral part, or leader, of teams who successfully investigated, captured, extradited, and prosecuted the highest-level international narcotics traffickers and narco-terrorists. Bronwyn moved through DEA's management ranks to leadership in the field and at Headquarters. While at DEA, she was recognized with numerous awards and international commendations. Among those awards, she received two U.S. Attorney General's awards for excellence in Law Enforcement and for Distinguished Service in a leadership role. 
After DEA, Bronwyn entered the private sector delivering to government clients. She managed personnel services contracts in the field of financial investigations, and for private corporate clients in the arena of global risk management and mitigation. 
Bronwyn and her wife, Sandra, have strong ties to the DC area spanning from Bronwyn's college years at The Catholic University of America, to Sandra and Bronwyn's various DEA postings and residence periods in Northern Virginia, and to the birth of their son. As a family, both through their service to US Federal Law Enforcement and community involvement, they believe deeply in the Steampunk core value of Empower your Community. 
Bronwyn brings to steampunk her unwavering leadership capabilities, extensive government and international experience, passion for problem solving, and expertise in public-sector government contracts. Her primary focus remains putting people first and fostering a cohesive and empowered team around her. 
What musician, album, or song best describes what working at Steampunk means to you?
Jack Johnson was a former professional surfer, and when an injury ended that career path he pivoted to a filmmaker and recording artist. Having dabbled in punk bands and songwriting in high school and college (shy and reticent to sing), Jack took that experience and evolved to a songwriter and performing artist in his own right (THRIVE BEING UNCOMFORTABLE). Not content to join the mainstream status quo labels, Jack formed his own label– Brushfire Fairytales. He reached back to his music performing friends like Paula Fuga and newer artists like The Bahamas, signed them to his label, and actively promoted them (PEOPLE AT THE CORE). He embodies his values of Sustainability and Greening. He donated all the proceeds of one album tour to the Ohana Foundation for cleaner oceans and all the proceeds of a subsequent tour to greening charities that promoted fan involvement (EMPOWER YOUR COMMUNITY). His loyal fan base exists because his live shows are more about quality and substance than about "showmanship".  He is beloved for his direct engagement with his audience (Client and customer–centered delivery). He is talented and passionate about his art, his fans, his family, and his community. He walks the walk… the Punklife Way!