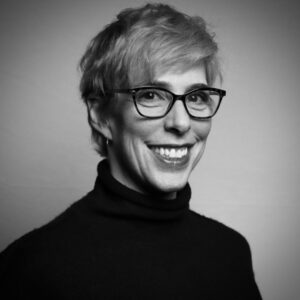 Supie Shea
Deputy, Chief Design Officer
Supie Shea believes that through the combination of empathy, curiosity, creativity, and strategic thinking there are no problems that can't be solved. She brings the knowledge and experience she gained in her 20-plus years leading teams and projects to her role as Deputy Chief Design Officer.  
Supie most recently held the position of Senior Service Designer and Project Manager at Technical Assent, where she led teams of designers through user research, solutioning, and prototype design and testing. This included projects like a wholesale reimagining of the discharge process from VA medical centers to improve the Veteran Experience, and a continuous process improvement initiative for eight Navy Reserve key services. She's worked in the field of Digital Accessibility, engaging with customers and teams of accessibility experts to ensure digital content met WCAG and 508 standards. Other prior experience includes her role as Federal Civilian Director of Customer Success Management at Decision Lens.  
Supie holds a Bachelor of Fine Arts degree in Illustration from Washington University in St. Louis. She has been a fitness instructor for over 20 years. When she is not teaching classes, she enjoys travel, reading, and all manner of performing arts. She currently resides in Silver Spring, MD with her amazing husband and abominably behaved cat Haimish.