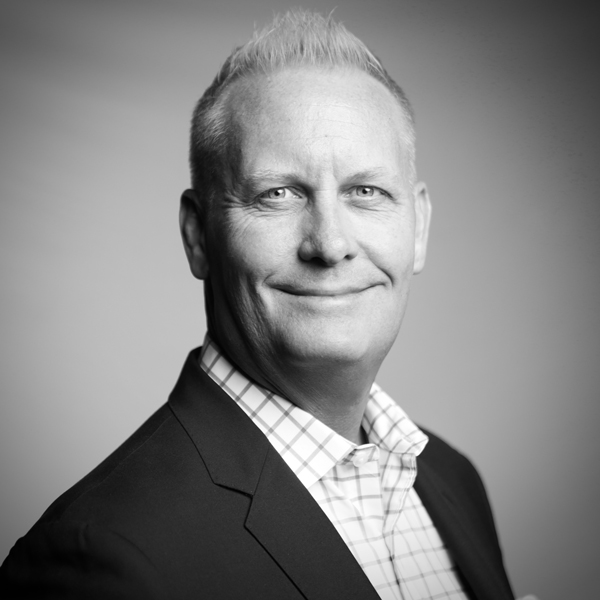 Robbe Pearson
Chief Marketing Officer
Robbe Pearson is a dynamic and creative marketing professional with a diversified industry background and 25+ years of brand management and strategic marketing leadership experience. At Steampunk, he will serve as Chief Marketing Officer and lead all corporate communications. Robbe most recently served as Senior Director, Marketing for Continental Building Products where he led the development, management, and execution of Continental's commercial marketing strategy to include a complete rebrand, brand and product development extensions, and the creative design build-out of their new corporate headquarters' space.
Prior to Continental, he was the Senior Director, Marketing and Commercial Performance for the Lafarge North America Gypsum Division. Other prior roles include Director of Sales, Director of Strategic Accounts, and Director of Analytics, Controls, and Reporting. Robbe has a diverse professional experience profile having spent time across multiple disciplines in Marketing, Sales, Procurement, and Information Technology. He is an employee-focused leader and company culture ambassador.
Robbe is a military veteran having served in the Field Artillery after completing his undergraduate studies in Systems Engineering and Pre-Law from the United States Military Academy at West Point. He completed his MBA studies at the Northwestern University, Kellogg School of Management and resides in Leesburg, VA with his wife Jennifer, two children Robbie IV and Delaney, and two dogs Ham and Cheese! When he's not at work, Robbe can be found with family and friends, coaching on the soccer pitch, or fly-fishing on a trout stream.
What musician, album, or song best describes what working at Steampunk means to you?
The Zac Brown Band (ZBB) story is as much of a disruption and entrepreneurial story as it is a success story and hits on every one of our Steampunk core values. They were a band that began small and evolved over time by connecting with people through the stories they told in their music People @ the Core. Zac Brown's entrepreneurial spirit began when he started his own record label, called Southern Ground – which turned into one of their biggest community outreach programs Empower Your Community, Camp Southern Ground – a 400-acre camp located in Fayetteville, GA dedicated to the development and wellness of both kids and military veterans. 
The album Uncaged was the first time that ZBB stretched themselves outside their comfort zone Thrive Being Uncomfortable with music that couldn't strictly be classified as just country. Uncaged ignited the band to explore the rock-oriented territory – which in turn, added new band members and instruments to their repertoire leading to new opportunities and collaborations Setting the Pace. To this day, their concerts continue to push the envelope of diverse sound, fan experience, and connecting through storytelling while always maintaining their country roots!