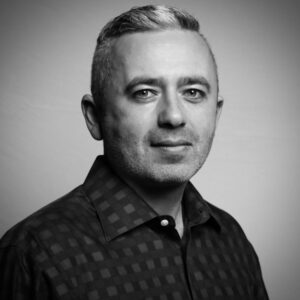 Oleg Meyerson
Director, Operations
Oleg Meyerson brings 20+ years of leadership and operational experience to Steampunk. Oleg has led several large-scale IT programs and implemented enterprise solutions in Agile and DevOps environments. Here at Steampunk, Oleg is responsible for the operational delivery across the Homeland, Commerce & Justice portfolio. He leads a growing team of account, program, project, and technical leaders in providing best in class IT services and quality at speed. 
 Oleg graduated from University of Maryland with degrees in IT and Finance and later received an MBA. When he is not working, Oleg enjoys spending time with his family and traveling. 
What musician, album, or song best describes what working at Steampunk means to you?
Oh the Larceny's song "Another Level" matches Steampunk's vibe as it really pumps you up, and the lyrics are all about taking it to another level and setting the pace. Steampunk is about stepping out of your comfort zone, doing thigs differently, and leading from the front. I think the music in this album pairs well with Steampunk.