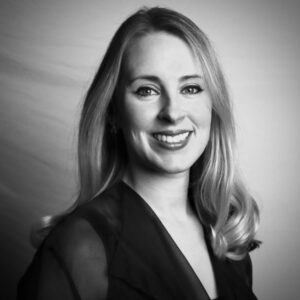 Director, Operations
Tori Choksi is a results-driven business leader with a diverse background in strategy, product, and design thinking. With 10+ years of experience in software consulting, implementation, and product management, she has a proven track record of leading cross-functional teams to deliver innovative products and processes that drive business growth. Tori is currently a Director of Operations at Steampunk, where she oversees the delivery of all the U.S. Dept. of Agriculture (USDA) Food and Nutrition Service (FNS) projects and is passionate about finding new ways to deliver on the massive FNS mission.   
Prior to Steampunk, Tori spent time in both product management and consulting. In product, she utilized human-centered design research to lead impact in areas from telematics via automotive IoT to mobile messaging functionality for moms. Tori started her professional career at Accenture, where she focused on improving budget formulation, execution, and staffing allocation for USDA.  
Tori holds an MBA from the Stanford Graduate School of Business and a BS in Neuroscience from Washington & Lee University. She has a passion for travel and enjoys taking a couple of big trips a year to satisfy her wanderlust. Tori currently lives in Adams Morgan in DC with her husband, daughter, son, and dog.   
What musician, album, or song best describes what working at Steampunk means to you?
Ludovico Einaudi, with his album In a Time Lapse, has reimagined classical music by modernizing the composition with influences from different genres and bringing in electric vibes to his sounds. Shaking up the classical world has not always won him musical acclaim as his melodies are often simple and repetitive instead of extremely complex. Ludovico is very popular among his users/customers, however, and focuses on their needs instead of the needs of music critics. Like Steampunk, Ludovico is providing a new take on old foundations, delighting users, and setting the pace for new artists in the space.