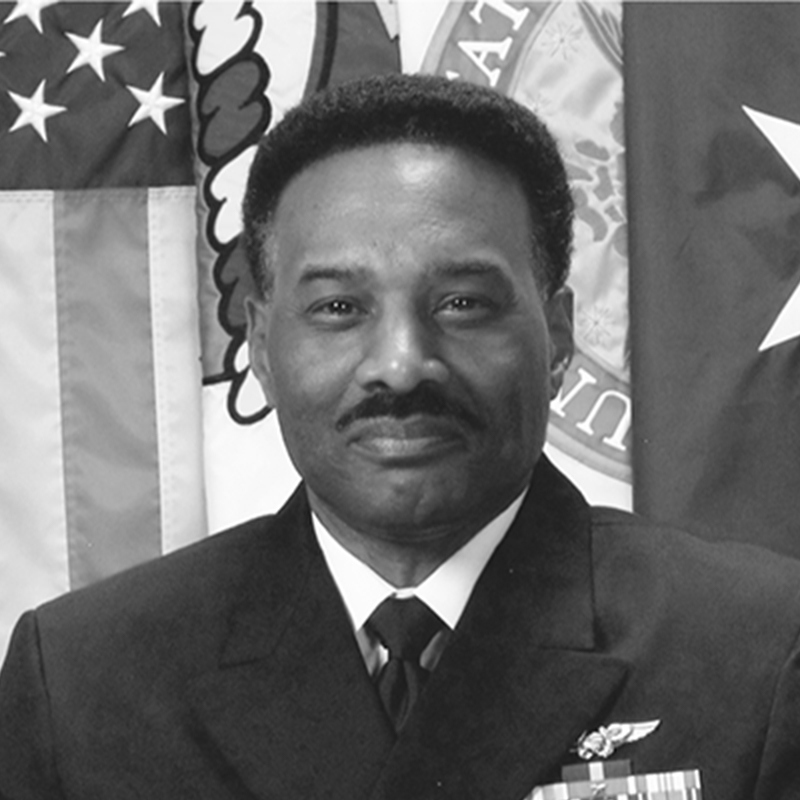 Rear Admiral (retired) Dwight D. Shepherd
Rear Admiral (retired) Dwight D. Shepherd joined Steampunk's Board of Directors on Nov. 1, 2019.
Admiral Shepherd brings a unique perspective on leadership, resource and organizational management, and strategic planning, not only in specific support of our Department of Defense sector, but for all of our Federal Government clients. His reputation precedes him as a proven thought leader across industry and military joint operations.
Shepherd, a United States Navy veteran, brings 25+ years of senior leadership, command management, customer engagement, and strategy experience at the highest levels of industry and government within complex and diverse organizations. Having spent time as the Vice President, Client Relations Executive with GDIT/CSRA, he most recently began leading his own consulting practice. Prior to achieving the rank of Rear Admiral, his impressive military career spanned assignments from Commander Strategic Communications Wing One, Chief of Naval Operations Staff, and Secretary of the Navy Senior Military Assistant, to Joint Staff Director for Manpower and Personnel and Director for Cyberspace Operations.
Shepherd holds a Bachelor of Science degree in Business Administration from the University of Cincinnati and a Master of Science degree in National Resource Strategy from the Industrial College of the Armed Forces (ICAF).