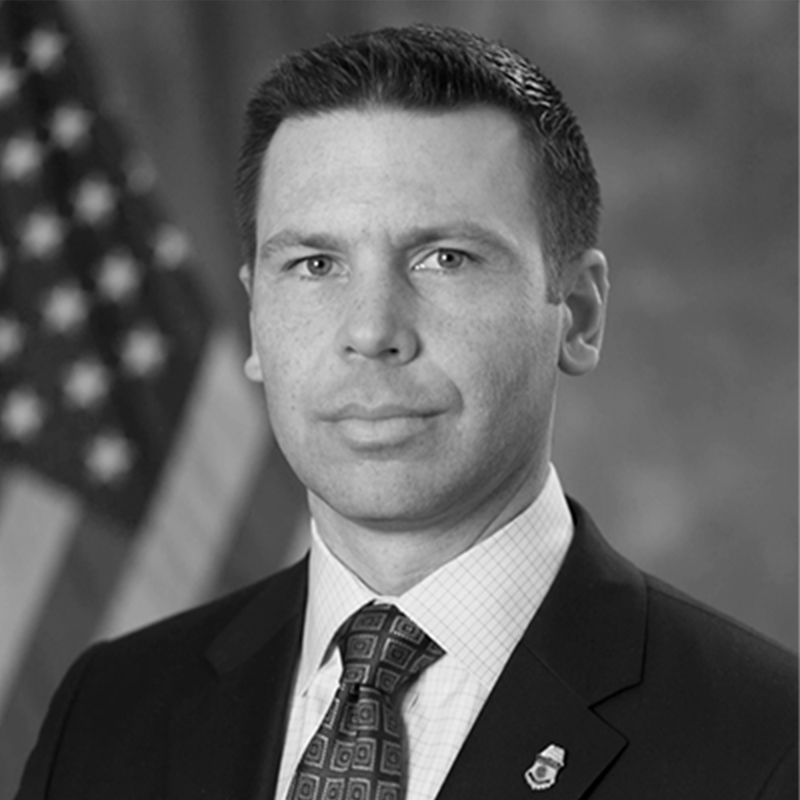 Kevin K. McAleenan
Kevin K. McAleenan is a proven leader with a long record of driving innovation and leveraging public-private partnerships to enhance security and economic facilitation.
Prior to joining the Steampunk board, Mr. McAleenan oversaw the 240,000 person Department of Homeland Security as Acting Secretary, where he led successful responses to the 2019 border and immigration crisis, enhancements to cyber and election security, and a new strategic framework for counter-terrorism. During that time, he worked closely with stakeholders, international partners, other departments and agencies, and Congress to enhance and support the Department of Homeland Security's (DHS) diverse mission set.
Over the past decade, Mr. McAleenan served in national leadership roles at U.S. Customs and Border Protection (CBP) where he ran counterterrorism, trade and travel, border security and law enforcement operations and policy, for the 60,000 person, $16 billion agency. Mr. McAleenan's approach to data-driven policy and thought leadership resulted in recognized mission and organizational successes across operational and management functions. Mr. McAleenan was the first career government official at CBP to serve as a politically-appointed and Senate-confirmed Commissioner, and served in key roles at Headquarters, leading the Office of Field Operations as Assistant Commissioner, and serving as Executive Director of the Office of Antiterrorism, as well as the field, where he served as Area Port Director, Los Angeles International Airport. He was awarded a Presidential Rank Award as Distinguished Executive in 2015 and a Service to America Medal for Call to Service in 2005.
Mr. McAleenan is currently a distinguished guest lecturer at West Point's Combatting Terrorism Center. He holds a Bachelor of Arts degree from Amherst College and a JD from the University of Chicago, and lives with his wife and two daughters in Vienna, Virginia.