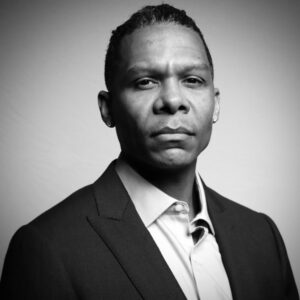 Director, Employee Experience
McArthur Newell is an accomplished digital content, marketing, and strategy executive with a successful track record of leading high-impact digital engagement projects. He has a unique set of skills in developing and executing strategies focused on enhancing brand awareness, media messaging, and business growth. McArthur has been instrumental in driving social transformation through his commitment to valuing diversity, as well as contributing to an inclusive working and learning environment. He has a demonstrated ability in creating innovative solutions that have resulted in improved customer experiences, enhanced product features, and increased engagement.  
McArthur is a dynamic leader and communicator, with an ability to share ideas in a clear and concise manner that entices others to join in the conversation. He fully embraces his role as the Director of Employee Experience and believes that success comes from collaboration, passion, creativity, and dedication to the cause.  
What musician, album, or song best describes what working at Steampunk means to you?
Raekwon the Chef's classic album, Only Built for Cuban Linx, is widely regarded as one of the greatest hip hop albums of all time. This 1995 release firmly established Raekwon's place in hip hop history and has been widely praised for its intricate production and lyrical content. But it is the soundscape created by RZA's production work that gives the listener a unique aural experience. This experience is what connects Only Built for Cuban Linx to Steampunk's Design Intelligence®. RZA's use of the layered effect is similar to how Steampunk works as a unit to create harmony in our client delivery. RZA combines kung fu movie dialogue, organic conversation, hip hop beats and music samples, all of which add unique elements to the mix. Likewise, Steampunk produces a cohesive, well-rounded product through Design Intelligence® that highlights the individual strengths of each capability. By working together and fusing various talents and skill sets, Steampunk creates an impressive body of work that stands out from the rest.