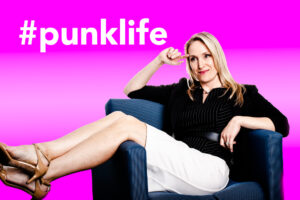 A graduate of West Point, Diane Ashley has spent more than half her life supporting the nation in a variety of military and corporate roles. She cross-commissioned from the Army into the Air Force where she worked as a civil engineer both stateside and in deployed locations. The smell of diesel fuel and gunpowder still makes her want to do pushups and sing cadence every now and again.
Over the course of her corporate career, Diane has been an intelligence analyst, systems engineer, and business development director. She spent over a decade at Lockheed Martin and then moved into IT consultancy work at Accenture before joining Steampunk as the Senior Vice President of Homeland Security. Over the last 10 years, Diane has supported the Department of Homeland Security along with other Federal and State agencies and electric utilities. She is energized being out in the "field" where the clients are and she values the importance of putting people at the core – clients, employees, community, and family. Diane earned her Bachelor of Science degree in Engineering Management at West Point (Go Army! Beat Navy!) and her Master of Engineering degree from the University of Colorado (Go Buffs!).
Diane currently resides in Arlington, VA, with her husband David (a retired Air Force Colonel who is probably climbing a mountain right now) and their two teenage daughters. Diane is a die-hard cat lover, amateur photographer, wine enthusiast, and golf aficionado. And in the practiced humility of a hack golfer, Diane believes in the power of a mulligan and a smile – for work, home, and life in general.