SVP, JUSTICE AND LEGISLATIVE SECTOR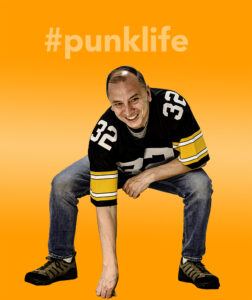 David Wolf has 25 years of progressive technical, management and business development experience leading both small and large organizations to deliver complex information technology solutions, including managing teams supporting six of the Federal Bureau of Investigation Director's Top 10 priorities. David has developed and implemented strategies to direct portfolios valued at over $50M in annual revenue and over 350 personnel focused on delivering industry leading solutions to Federal agencies in the Civilian market. David has received over 50 client and company awards for outstanding and dedicated service, including a Federal Meritorious Service Medal and a Federal Executive Director Commendation.
Prior to Steampunk, where he manages business within the Civilian Sector, David was a Vice President and General Manager with ASRC Federal's Information Systems and Technology group where he was responsible for building and maturing their National Security and Federal Civilian businesses. Prior to ASRC, David was Vice President of Federal Civilian Programs at Data Networks Corporation (DNC) where he was responsible for delivery, contractual performance, customer satisfaction, and new business growth for the Federal Civilian portfolio that helped culminate in the acquisition by ASRC Federal.
David's enjoys spending time with his wife Amanda and two children Elizabeth and Elliot. He's an avid golfer, hiker, loves spending time on the water, and supporting Autism awareness.